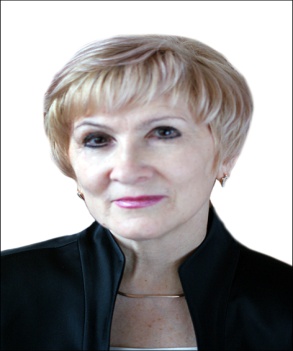 Doctor of Chemical Sciences, Senior Researcher
Institute of Chemistry, Komi Science Center, Ural Branch of the Russian Academy of Sciences, Director
Biography, scientific achievements
Awards: Diploma of the Republic of Komi (2004), Diploma of the Russian Academy of Sciences (2006), Honorary title "Honored Worker of the Republic of Komi" (2009), Prize of the Government of the Republic of Komi in the field of scientific research (2012) , Honorary diploma of the Ministry of Economic Development of the Republic of Komi (2014).

Scientific specialties: chemistry

At the Institute of Chemistry of the Komi Scientific Center of the Ural Branch of the Russian Academy of Sciences since 1981 after graduating from the Syktyvkar State University, in the position of Deputy Director for Research - from June 2001 to 2016, since 2016. Acting Director.

The main direction of research is the development of chemo-, stereo- and enantioselective methods for the synthesis and oxidation of organosulfur compounds and polyfunctional terpenoids. Methods of asymmetric and chemoselective methods for the oxidation of sulfides of various structures with chlorine dioxide have been developed. A new reaction for the preparation of sulfonyl chlorides by the interaction of mercaptans and disulfides with chlorine dioxide is proposed. The practical significance of these works is the production of new physiologically active sulfur-, oxygen- and nitrogen-containing compounds and technical materials. The study of toxicity, membrane-protective and antioxidant properties of the obtained organosulfur compounds of various structures was carried out on the model of hemolysis of warm-blooded blood erythrocytes. Regularities structure - property are revealed.
Highly effective methods of purification of sulfate turpentine, isolation and identification of terpenoids and organosulfur compounds in by-products of wood processing have been developed. Methods for isolating and identifying turpentine in wastewater from pulp and paper production have been developed.

Currently supervises 2 graduate students. Under her leadership, 8 Ph.D. theses were defended. is the project manager of the RFBR and the Integrated Program of the Ural Branch of the Russian Academy of Sciences.

Author of more than 200 scientific papers, including 72 publications in VAK journals, 72 in the Scopus database, 86 in the Chemical Abstracts database. Hirsch index by Scopus ‒ 9.

Member of the editorial board of the journal "Izvestia of the Komi Scientific Center of the Ural Branch of the Russian Academy of Sciences."
Scopus AuthorID: 6603260282
Contacts
Place of work: Institute of chemistry, Komi science center URD RAS Ul.Pervomayskaya 48, Syktyvkar, Republic of Komi,167000
Email: rubtsova-sa@chemi.komisc.ru
Phone: 8(8212)21-84-77, 8-912-863-52-58